XperienCentral R38 is part 1 of the customer release. Because there were so many good suggestions for the customer release we decided to split it up into two parts so we could complete more of them. This release includes the top 3 and various others, as well as the reworked language label panel that we have been working on in the previous release.
SEO Improvements
We have made several changes to the SEO tab in the properties panel. All SEO-related input for pages and articles is now in one place and labeled accordingly. It is now possible to add an alternative URL that is marked as 'canonical' to ensure Google always has the correct URL of your pages. Just make sure to include them in the HEAD of the page in your custom page presentations.
To assist editors in creating the Meta Title and Meta Description, which are shown directly in Google's results, you now receive feedback on the length of these properties while typing. For the Meta title the alert will appear at 60 characters and for the Meta Description at 160 characters.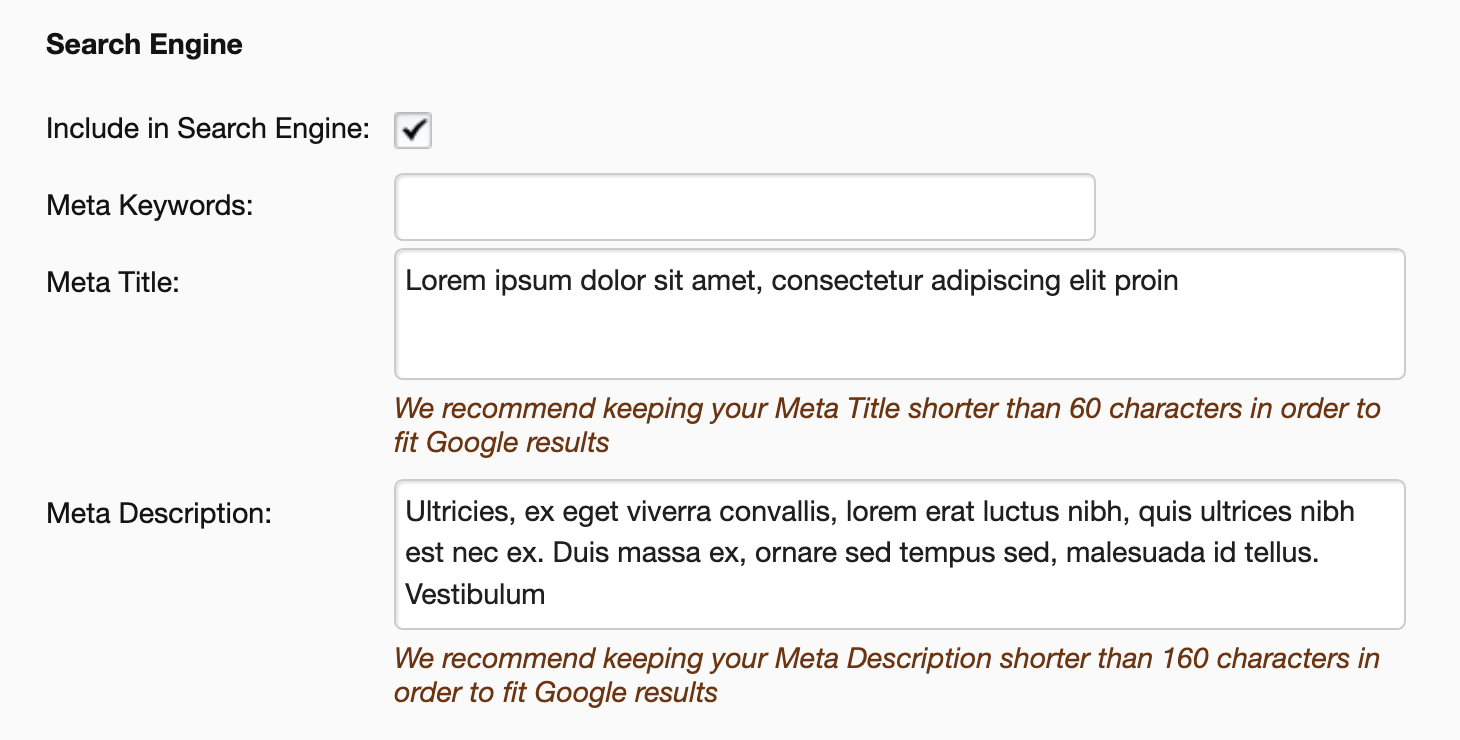 In a previous release we already introduced not using an extension like .htm at all, which we improved to also allow the '/' as an ending character for those customers that asked for this. Simply use the website setting 'friendly_url_extension' to choose the extension you want for your website.


Links in Image and Media Collection Element
In Image elements, but also more recently in Content Overviews and Dynamic Content Overviews a link can be added. Now the destination for these links can be selected directly from the element using Advanced Search, as long as it is content in XperienCentral.


Bulk Delete Links & Versions
It is now possible to perform bulk delete actions on content item versions as well as links. You can find these options in the Properties panel under the 'Versions' and 'Links' tabs. Simply select all the links or versions that are not needed any more and delete them with one click.


Browser Spell Checks
To be able to quickly bring editors spell checks in our WYSIWYG editor we fixed a bug where the browser could only reach the input fields for spell check but not the editor. The spell checker now checks all the content at the beginning of editing a content item. Make sure your browser settings have spell checking on and the languages that you wish to use are selected!


Anchor URL's in Media Items
We fixed a bug in the anchor URL's of media items when using HTTPS, so it is always returned correctly to use directly in for instance your newsletters.


Lead Text and Lead Image for Downloads and Lead Text for Images
Lead Text and a Lead Image can now be defined for Download content items and Lead Text can be defined for Image content items. These new properties make it possible to enrich the content that visitors get to see in media collection elements containing Downloads and/or Image content items.


Language Labels
Language labels is one of our oldest features and has received a bunch more options with the reworked languages panel. Language labels can be created directly from the panel or in a 'properties' file included with the presentation. This makes it a lot easier to make sure that all language labels have a value before they are shown to visitors of your website. You can now also export and import language labels using the new panel.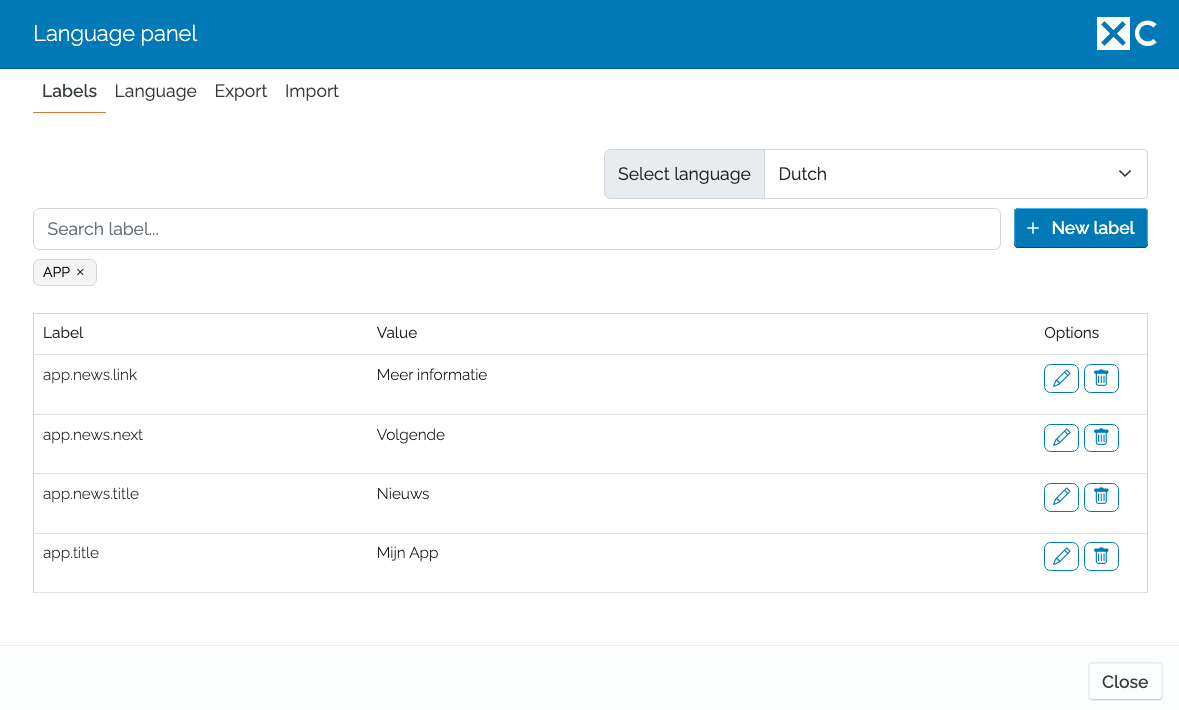 It is also the first panel to implement the new design. It is a work in progress and you can expect more improvements in the next release.