In the 10.17.0 release of XperienCentral we are rolling out the following improvements.
Focus points
Starting in 10.17.0, we have significantly improved the possibilities for working with images. You can now easily control how images are scaled and cropped based on a focus point. The biggest advantage to this approach is that you don't have to deal with separate image processing software. Above all, your images will be sharp and centered no matter what kind of device they are viewed on. You can define the focus point for an image in an Image element, in the Content Repository and when defining lead image settings.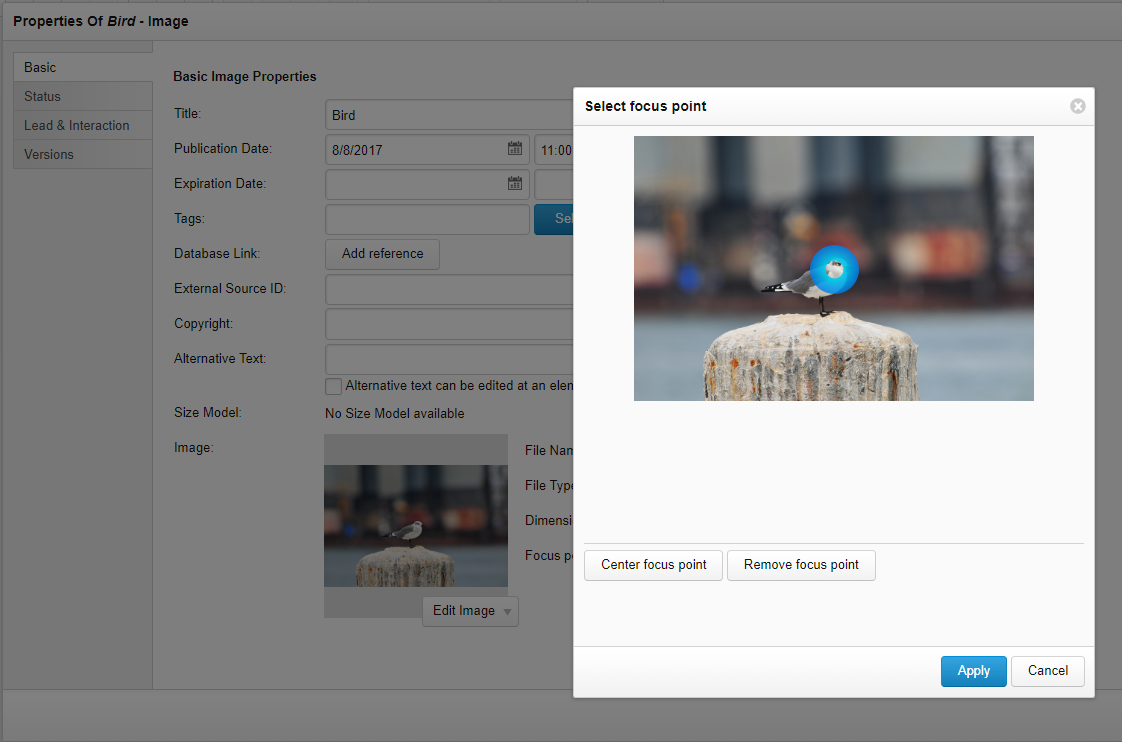 Links to pages
To create a link to another page in XperienCentral you can use our powerful Advanced Search functionality. Starting in XperienCentral 10.17, you can now select pages from a page tree hierarchy. This is especially useful for websites that have multiple pages with the same title, for example a separate contact page for each department in a university. Using this feature, you can quickly and easily create a link to the right page.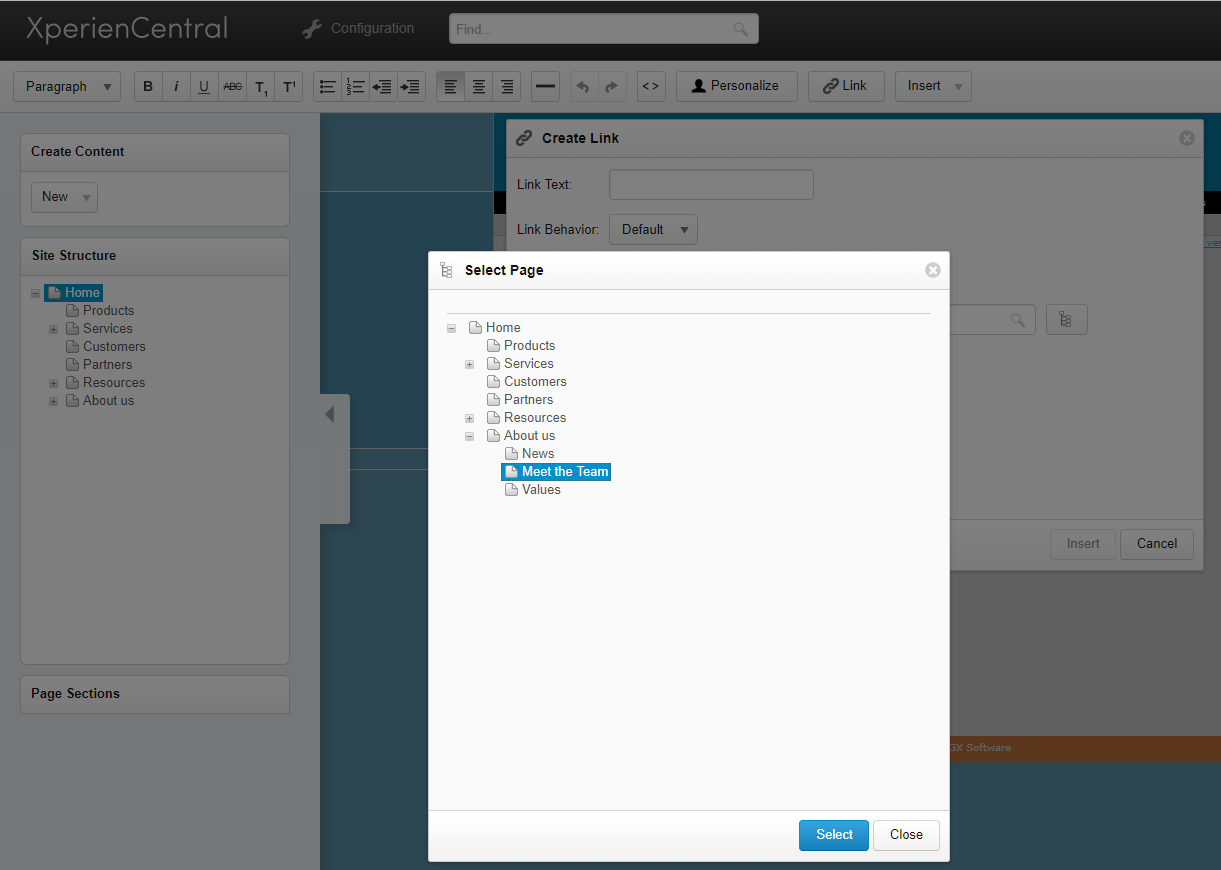 Searching for content on the basis of "is used in"
Having insight into where a content item is used helps you to better manage its lifecycle. Think for example, of performing regular clean-up or determining where on the website modifying a content item has an impact. Starting in XperienCentral 10.17 you can search for content items based on its "is used in" statistics as a supplement to using the Is Used In widget.
Platform
Starting in XperienCentral 10.17, Apache Tomcat application server version 8.5 is now supported. Further, it is now possible to roll out an entire XperienCentral deployment in a single WAR file. This makes it much easier to manage deployments in a DTAP setup. Complete information can be found on our client portal.

In conclusion