Many editors compose their text in Microsoft Word (or other word processor) before they add it to a web page. Just when the content is ready and it is added to the CMS system, most if not all of the formatting (bold, italic, headings and hyperlinks) is lost and must be reapplied. The same goes for other content such as tables and images which often are also not carried over. In order to help editors transfer content, we have developed the File drag and drop widget for XperienCentral.
The File Drag and Drop widget
This widget makes it possible to upload a Microsoft Word document directly into XperienCentral and publish it on your website. All the content and formatting from the Microsoft Word document are duplicated exactly which thereby saves an editor a lot of time.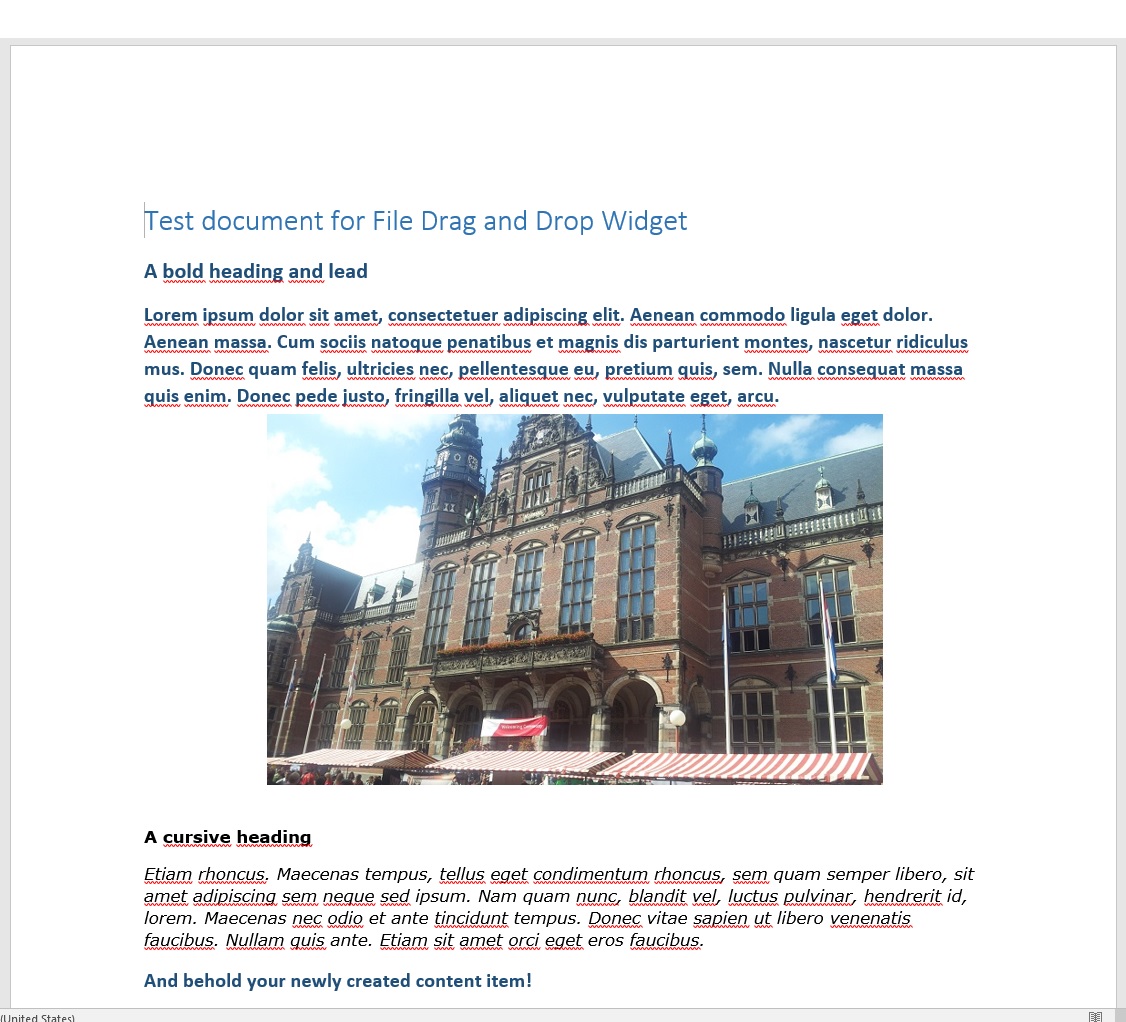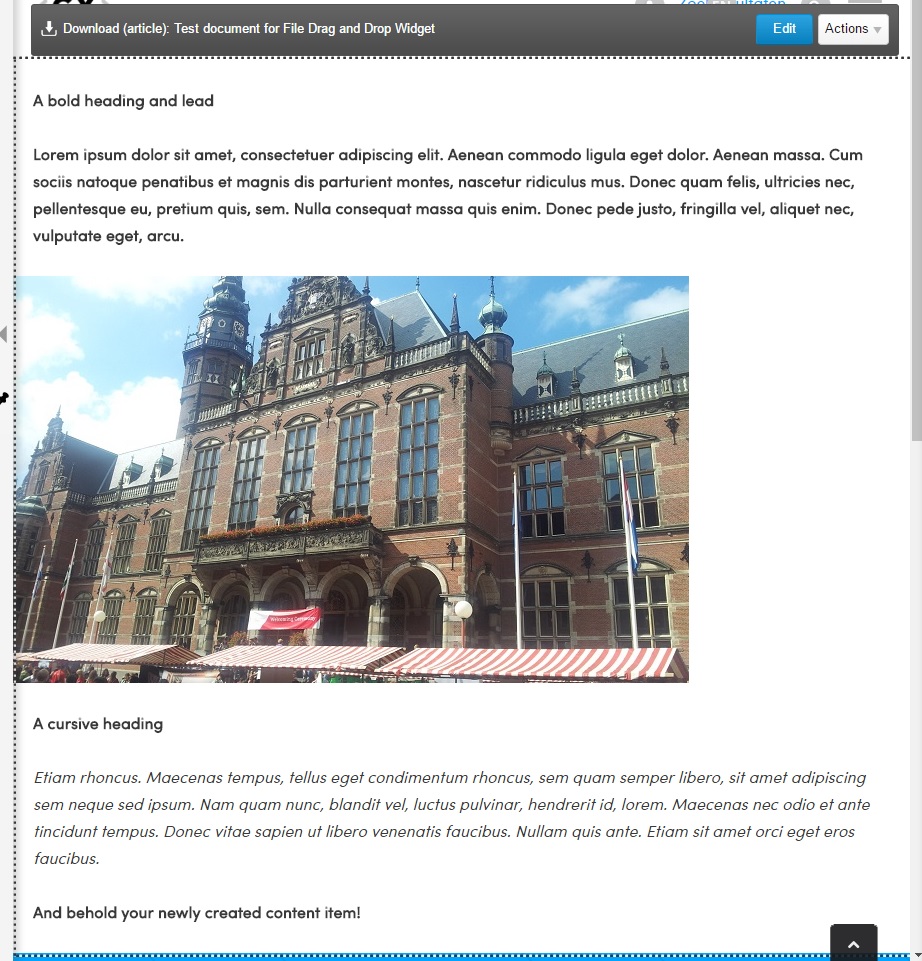 Step 1: add the widget
To add the widget, log in to the XperienCentral Workspace. Click on the plus sign (+) on one of the sidebars in order to open the "Add widgets to the sidebar" dialog. Click [Add] in the File drag and drop widget. The widget is now added to the sidebar you selected.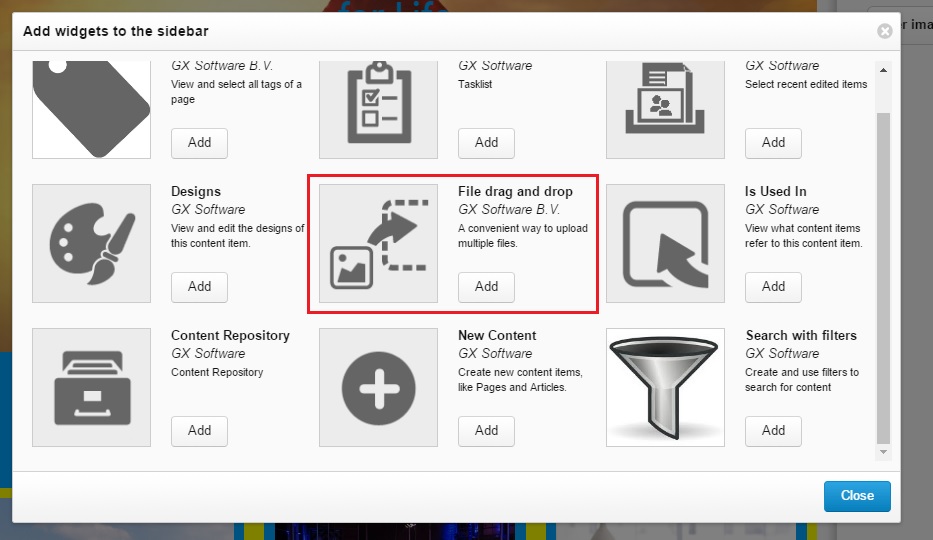 Step 2: Get to work!
Once installed, you can get to work using the widget: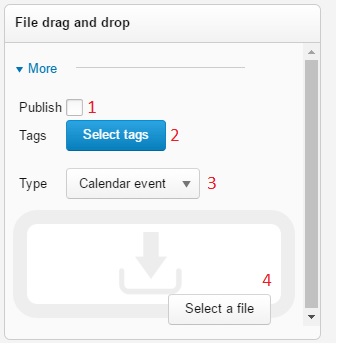 Do you want to directly publish the content from the Microsoft Word document directly to your website? If so, select the "Publish" checkbox.
Click [Select tags] to add one or more existing tags to the content.
Select from the "Type" drop-down list the type that best describes the content you are adding (event, press release, and so forth).
You can now upload the Microsoft Word document. This can be accomplished in two ways: A) Click [Select a file], navigate to the file you want to upload and then click [Open]. The document is now uploaded. B) Open a Windows File Explorer window and locate the document. Drag and drop the file directly in the "File drag and drop" widget. The document is now uploaded.
                     
A link to the document is now added to the widget. When you click this link, you will navigate to the page containing the published content.
Note: If the "File drag and drop" widget does not appear in the list of available widgets, contact the GX Software Customer Services department.